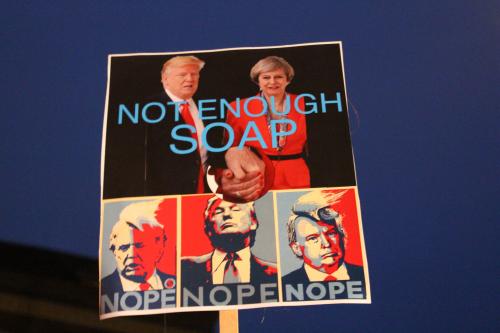 Demonstration against UK visit by Donald Trump, Cambridge, 2017
The juxtaposition of image and text in public protest has a long history. My previous post focused on demonstrators' placards and on the ingenious visual displays staged by Led by Donkeys on hoardings and projections.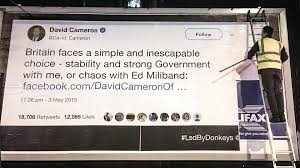 Here I offer the first sequence in a purely visual chronology, showing some famous and some lesser-known examples of subversion (whether overtly political or overtly absurdist) for public consumption…
Anti-Nazi photomontage by 'John Heartfield' (Helmut Herzfeld) 1936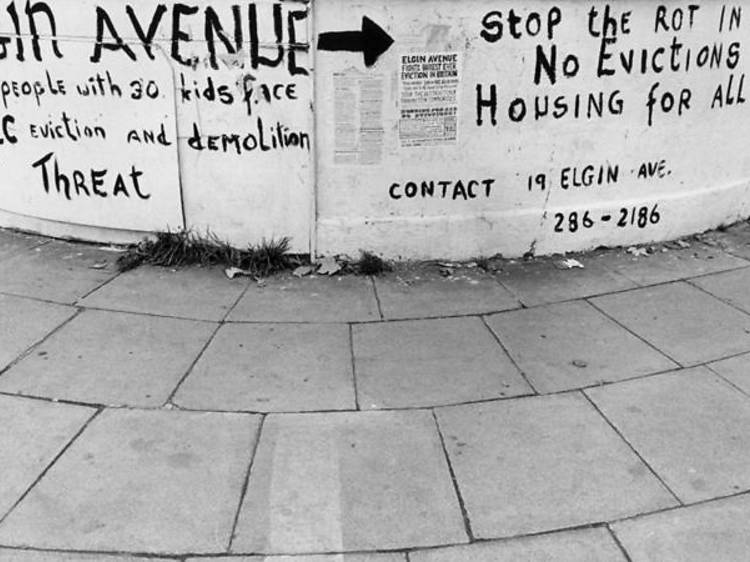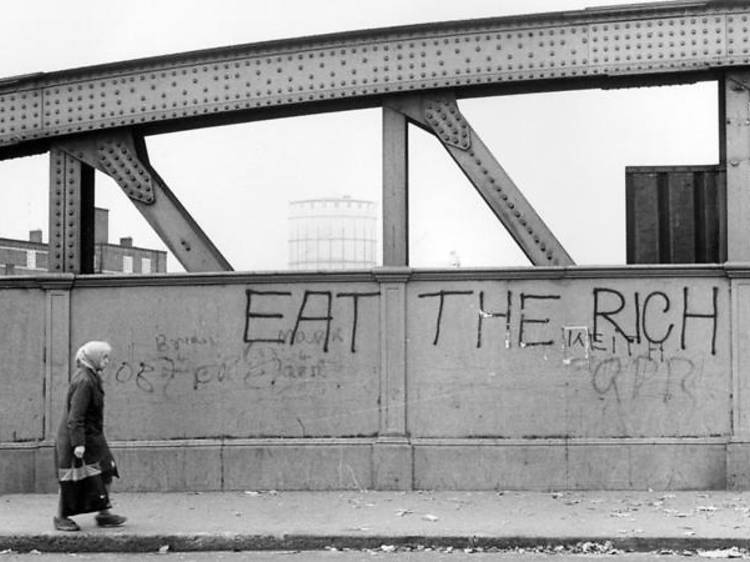 Notting Hill, Westbourne Park and Grand Union Canal,  London, 1970s, photos by Roger Perry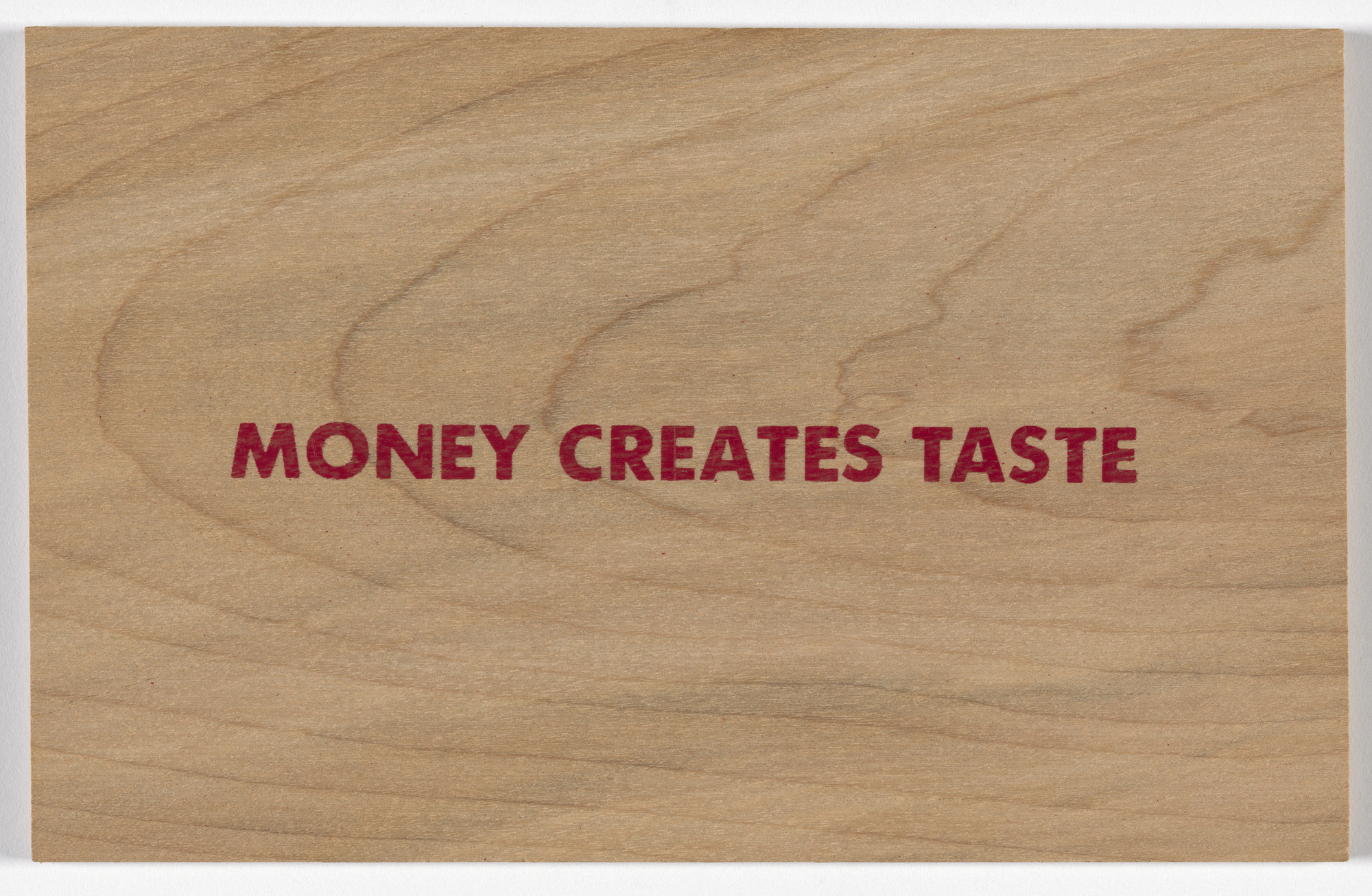 Conceptual artworks by US artist Jenny Holzer
Anonymous graffiti, vandalism and alterations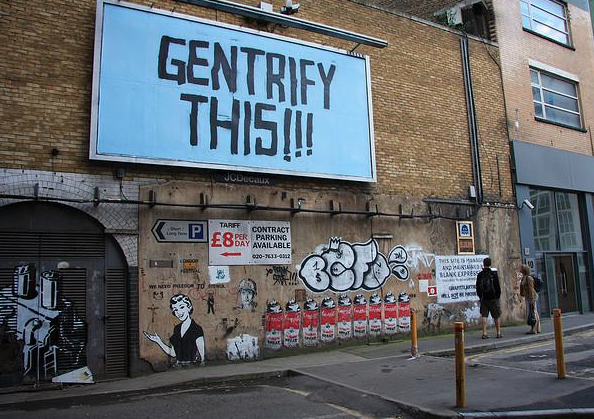 Anti-gentrification messages, East London
Protest as land art
A further (very well-chosen by Lyn McKelvie in 1996) selection of examples of photomontage, subvertising and ad-jamming follows here:
And Yet It Moves by John Heartfield
Rationalization Is On The March by John Heartfield
Creative print ads target plastic pollution
Powerful Environmental Ads
Creative print ads target plastic pollution…
Here, from Flashbak, are Richard Davis' striking photos of Manchester in the 1980s and 90s, showing slogans and graffiti in their settings, alongside the people of Hulme:
For more examples of magazine texts, leaflets, posters and placards, see
Bamn (By Any Means Necessary): Outlaw Manifestos & Ephemera, 1965-1970 by Peter Stanstill and David Zane Mairowitz, Autonomedia 1999
And from April 2021: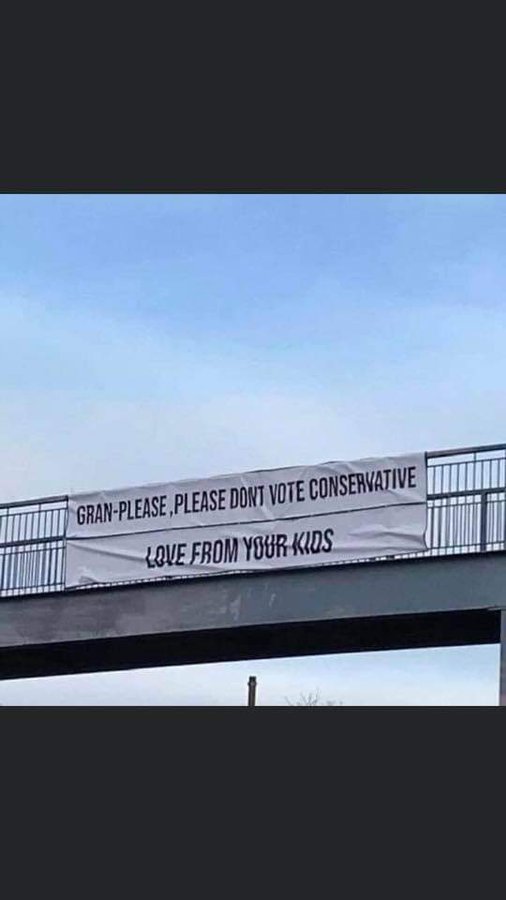 In January 2023 came news of another
subvertising
or
ad-jamming
campaign, this time by
Brandalism UK
and other teams across Europe.
Toyota and BMW
were targeted for their misleading adverts and anti-climate lobbying and 400 car billboards were hacked and replaced in 14 cities: