A role for linguists in coronamessaging?
– Jon Birch, channelling Turing and repurposing the Enigma machine
The UK government's handling of the information transfer required in a national emergency has differed significantly from the strategies employed in other states. While Donald Trump has used the White House 'pressers' to expound a bewildering sequence of personal claims, accusations and commentaries, and Angela Merkel has favoured occasional official announcements via mainstream and social media, the government at Westminster has relied on daily televised briefings to keep the public informed of progress in combatting the pandemic and to advise on regulations and desirable behaviour.
After more than two months there has been a chance to reflect on the official recommendations and diktats and to assess their consistence and credibility. It is not clear exactly who is responsible for the drafting of messages or the invention of rallying cries and slogans. The 'comms' (communications, including information dissemination and public relations) team probably consists of activists involved in the Brexit Vote Leave campaign, 'spads' (unelected special advisors to ministers and the cabinet), spin-doctors and civil service speechwriters from relevant departments, (oversight by the GCS – Government Communication Service – is unconfirmed) *. With an admixture of improvisations by the prime minister and cabinet members, the UK comms have been, in the view of many, a disaster.**
The details, including key statistics, have changed and mutated (at the end of June the two-metre social distancing rule was replaced by Boris Johnson's advice to switch to 'one metre plus'), the tactical positions adopted have pivoted and stalled, the advice has often been bewildering or contradictory. Underlying themes may have shown more consistency, but consistency can describe a dependency on metaphors which may be unhelpful or confusing – above all the reframing of attempts to contain and overcome the virus as a 'war', with 'heroes', 'non-combatants' and hapless, tragic victims*** – the virus itself personified as an 'invisible mugger' who can be 'wrestled to the floor' by 'have a go' heroism.
With no other way of influencing events experts and non-specialists have taken to social media to critique and mock the successive claims. Professor Elena Semino declared herself 'puzzled that the UK Prime Minister keeps referring to his government's covid-related policies as 'putting our arms around the public', adding 'Embodied simulation would be uncomfortable at the best of times, but now?!?' Manchester Professor of Government Colin Talbot countered a succession of official claims on Twitter:
We need more testing. We'll do 100,000 tests a day.

You're failing to do that. We'll do 200,000 tests a day.

We need to track and trace. We'll have an app to do that.

It not working We'll set up a service to do that

You haven't
We'll set up a world beating…
It is not only the verbal cues and rhetorical devices that have been deployed to manipulate, to confuse and to evade, but the visual signals, displays and symbology used, consciously or not, to influence and convince.****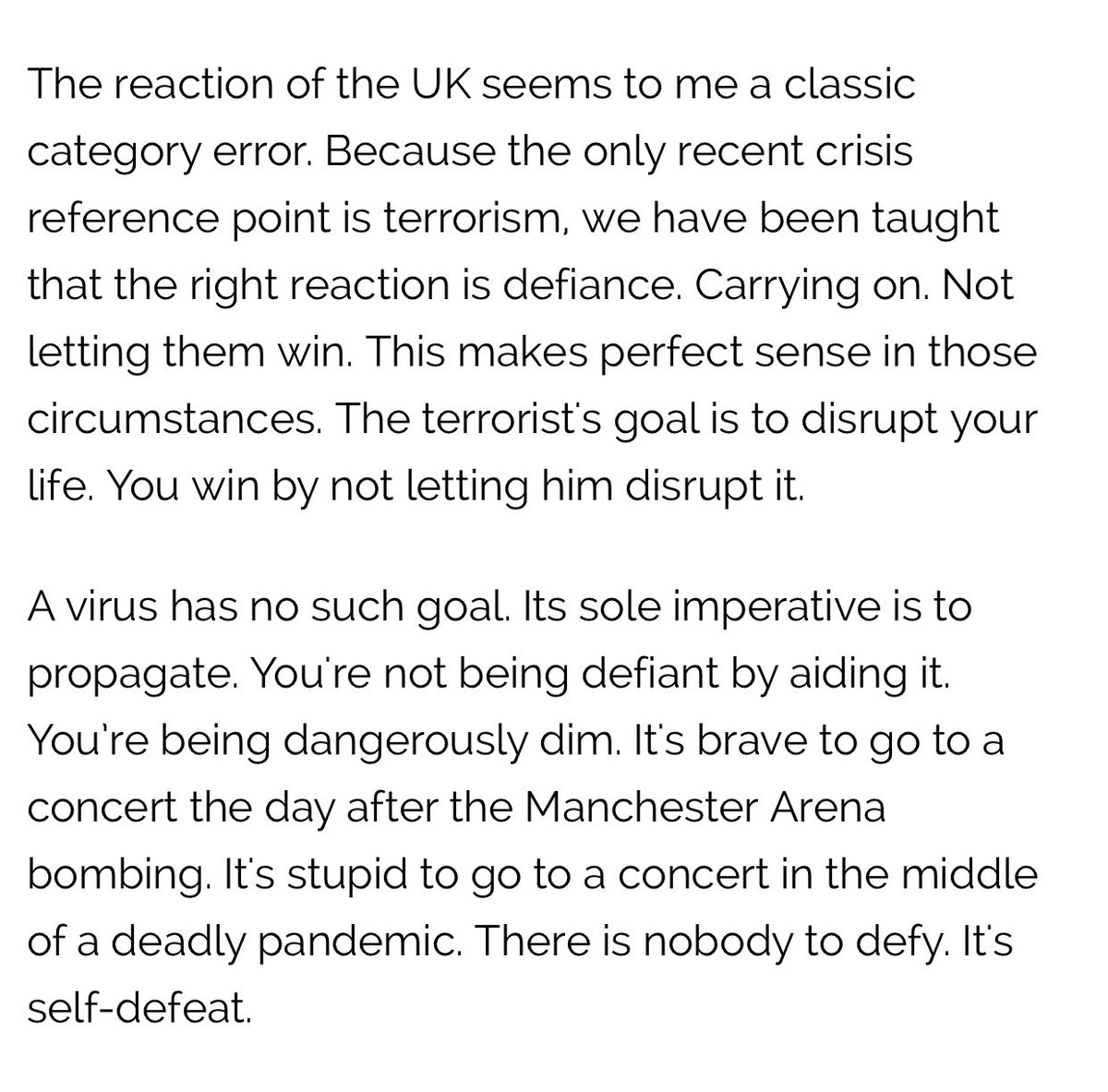 – Alex Andreou, on the 'Stay Alert' slogan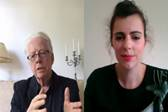 In a short interview last week I offered my own take on the evolution of covid-related language (as detailed in my two previous posts on this site) and a duty for linguists to become involved in scrutinising, clarifying and where necessary criticising the content of the present infodemic…
https://www.kcl.ac.uk/news/spotlight/spotlight-on-covid-pandemic-language-and-the-role-of-linguists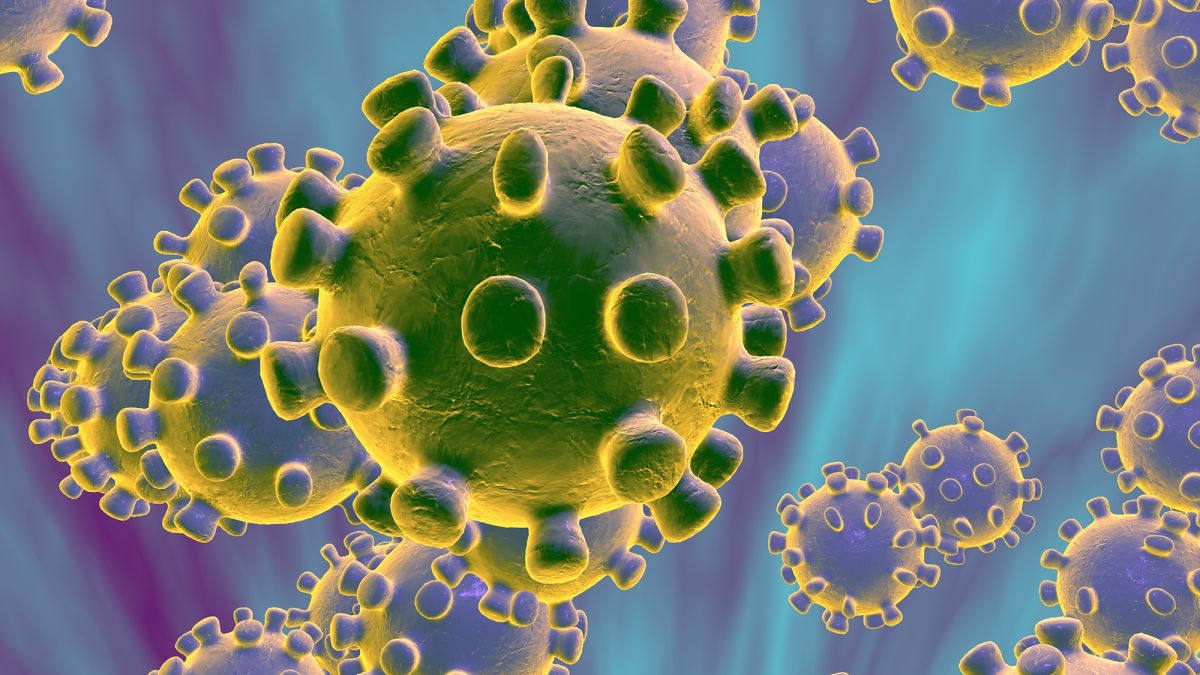 As was the case in the national conversation on Brexit the transmission and reception of official messages has been complicated by the role of some MSM (mainstream media) representatives, derided by their critics as 'client journalists', 'courtier journalists' and 'stenographers', in uncritically passing on information, seeming actively to endorse or promote the government line and failing to hold obfuscators or outright liars to account. This will be the subject of an upcoming article on this site.
* More on this, from a partisan viewpoint, here…
https://www.politico.eu/article/boris-johnsons-coronavirus-fudge/
** Doubts were being expressed from the outset…
https://www.theguardian.com/commentisfree/2020/mar/16/johnson-daily-briefings-matt-hancock-herd-immunity
*** linguists, among them my colleagues at King's College London, have now begun to analyse the deeper implications of the figurative language employed in official discourse. I will be posting their findings once they become available. Here is one such report, from an Australian perspective…
Metaphorical militarisation: Covid-19 and the language of war
**** a commentary here on semiology, slogans and signage…
Order out of chaos: Covid-19 threat levels and the manufacture of competence
In June The Conversation published an interesting comparison of the effects of fake news and mixed messages…
https://theconversation.com/coronavirus-fake-news-less-of-a-problem-than-confusing-government-messages-new-study-140383
And it is not only in the UK that members of the public feel confused by official messages and advice, as this article from Vice confirms…
https://www.vice.com/en_uk/article/3azdqv/coronavirus-safety-guidelines-changing-confusing-united-states?utm_source=dlvr.it&utm_medium=twitter
A perhaps minor example of injudicious choice of words, and conflicting nuances of meaning and connotation, in July 2020. The bilateral travel agreements between states opening borders after lockdown were described by the UK government as air bridges. This term had until now more usually referred to a covered passage by which travellers can pass from an airport building to an aircraft. In more difficult times it had denoted a connection by air between locations divided by sea or by foreign occupation. It is just possible, too, that the phrase might prompt memories of the very expensive, ultimately abandoned 'garden bridge' proposed by PM Boris Johnson for the Thames in London, or even the fantasies alluded to by 'castles in the air'. In the event two different lists of permitted connections were published by the government leading to angry confusion on the part of travellers, airlines and the tourist industry. Led I think by the Foreign Office, from July 3rd official messaging quietly began to substitute the more literal designation international travel corridors.
On July 13 the government launched a new publicity campaign designed to inform businesses and the public on how travel will change after Brexit. Their latest gnomic slogan 'Check, Change, Go' and jargon formulations such as 'field force team' (for one-to-one telephone consultations) provoked widespread disbelief and mockery on social media, and puzzled consternation from exporters, importers and others. The spoof newspaper the Daily Mash commented (rudely and irreverently)…
https://www.thedailymash.co.uk/politics/politics-headlines/check-change-go-six-things-the-governments-new-slogan-could-mean-if-you-havent-got-a-fking-clue-20200713198455?fbclid=IwAR0r9Qx7yIN2rl8nU05Est6CqQ38V1naIfOtsbaQx8DlSjoFk0JvOMUqyeE
Later the same day erstwhile Tory-supporting Daily Mail journalist Dan Hodges tweeted: 'Got to be honest, I've no idea what Government guidance is on anything any more. Masks. Distancing. Numbers of friends you can meet. When and where you can meet them. Going back to work. None of it. Clear Ministers have basically given up on trying to agree a coherent line.'
Philip Seargeant of the Open University, with whom I have collaborated, has written here on the contradiction between populist narratives and the kind of communications required to manage a crisis such as the pandemic…
https://www.afr.com/politics/how-the-pandemic-exposed-the-shortcomings-of-populist-leaders-20200722-p55ef5
At the end of July the Daily Mail ran another uncharacteristically critical piece on the latest slogans…
https://www.dailymail.co.uk/news/article-8580437/Boris-Johnson-reveals-new-slogan-hands-face-space-test.html
…in September I was going to update this page with comments on the latest government initiatives, but Imogen West-Knights beat me to it with this Guardian piece (which mentions the ludicrously named 'Op Moonshot' project)…
https://www.theguardian.com/commentisfree/2020/sep/16/coronavirus-messaging-britain-operation-moonshot
Pivoting and reassessments, rumours of upcoming changes and irregular official announcements continued through the autumn into the winter. Having introduced a system of three tiered categories of local restrictions the government announced a relaxing over the five days of Christmas festivities, then on 19 December leaks via obscure social media accounts suggested the placing of London into a new Tier 4, prompting irreverent comment on Twitter…
From Jonathan Nunn: "imagine inventing a tier system that divides the entire spectrum of conceivable events into three distinct categories, only to make a new tier to describe the unforeseen way you've fucked it"
From Piers Morgan: "We're now at the stage of this pandemic where it's safe to assume with 100% certainty that whatever Boris 'U-turn' Johnson promises about anything actually means the complete opposite will happen."
From Becca Magnus: "Ah the good old days of waiting for press conferences while obsessively refreshing Twitter. Takes me back all those years ago to March."
The new stipulations meant that in London and the South East four different Covid restriction policies had been imposed in 4 weeks…
In January 2021, after more shifts and a last-minute volte-face, a new 'tier 5' nationwide lockdown was imposed. The Prime Minister's briefings announcing this and other reverses and innovations were mocked in posts circulating on social media…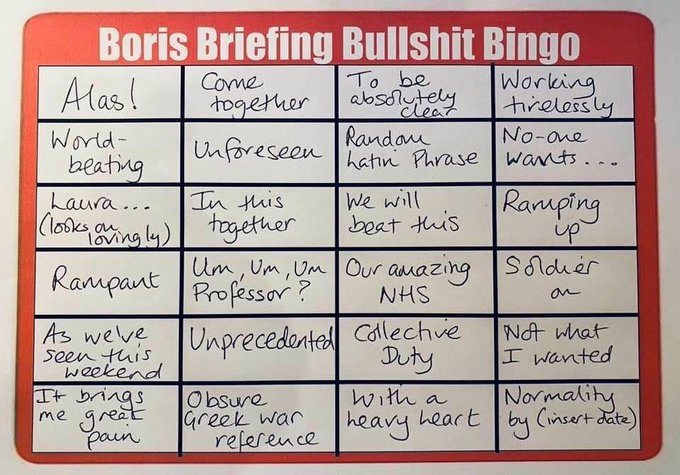 Also in January 2021 the Guardian offered a rare insight into the personalities involved, the prevailing ethos and the strategies pursued by the UK government in their attempts to manage communications…
https://www.theguardian.com/politics/2021/jan/18/dominic-cummings-legacy-allegra-stratton-dan-rosenfield-whitehall