Articles published earlier this week reignited debate about punctuation – one of the favourite subjects for online peevers and pedantic Twitterati. The articles seemed to be suggesting that traditional punctuation, or some of its components, could now be misinterpreted or convey quite different meanings to those originally intended.
The articles in fact were focusing on the full-stop or period as used in messaging apps, in particular on WhatsApp. Younger users of the platform reported that a full-stop at the end of a message indicated aggression, grumpiness or passive-aggression, as opposed to the neutral finality signalled in more traditional contexts.
And this – context – is the key. The young devotees of messaging apps are unconcerned with the formal written English demanded in the case of essays, business letters, reports, even mainstream journalism. Their interactions are happening somewhere else and intended to achieve something else, too. My 20 year-old son tells me that his messaging environments simply make traditional usages redundant – and worse, if applied they cause misunderstandings in tone and affect.
Mentioning this on Twitter provoked this response: 'I'm Gen X — part of the generation that invented the internet. As the late Rutger Hauer said, "I've seen things you people wouldn't believe." My cohort literally invented all internet and messaging and texting traditions. Some spotty oik's opinion is non-salient.'
Some other older internet and phone users were equally indignant, fearing they were being required to adopt the sloppy or unconventional habits of callow youth, but if we're having to message across generations (which probably happens rarely anyway) we/they won't make the same assumptions/impose our conventions on one another, surely?
The crucial point is that the electronic communications we are considering, although they have to be typed, are not examples of writing as we know it, but of something else. Messaging is effectively a verbal imitation of the very rapid to-and-fro of informal speech and that's what it tries to render with its novel disregard of commas, colons and semi-colons, ellipses (the … that I am addicted to) and its innovative play with capitals, full-stops and exclamation marks. The notorious initials and acronyms – LOL, SMH, POS and the like – were invented in order to cope with accelerated exchanges, although my children tell me that this abbreviation style is 'very 2012' and 'so over'. Like many grownups I came to it much too late and was humiliated on national radio for thinking SMH meant 'same here', as mischievous young informants had told me (for the uninitiated it means 'shaking my head' in disbelief or exasperation). I do still use IMHO (in my humble opinion) when pontificating on Twitter. If feeling particularly passive-aggressive, IMVHO.
Because neither conventional writing nor sparse message-speak can convey the tone and import of this kind of conversation, emoji are required to compensate for body language, tone of voice, etc. Emoji can to some extent contribute the missing tonal and affective dimension to digital text but there is still no easy way to flag sarcasm, for example (I never ever come across ~*~sparkle sarcasm~*~ punctuation, or the 2011 attempt at a sarcasm font using back-sloping italics).
The two recent articles that triggered the latest debates were from the BBC website:
https://www.bbc.com/news/uk-49182824
…and the Telegraph:
https://www.telegraph.co.uk/family/life/full-stop-onwhatsapp-cutting-weapon-choice-use-wisely/?WT.mc_id=tmg_share_tw
…but the first article based on actual research to raise this issue actually dates back to 2015:
https://www.theguardian.com/technology/shortcuts/2015/dec/09/science-has-spoken-ending-a-text-with-a-full-stop-makes-you-a-monster?CMP=share_btn_tw
…and Binghampton University usefully summarised the topic in 2017:
https://phys.org/news/2017-11-punctuation-text-messages-cues-face-to-face.html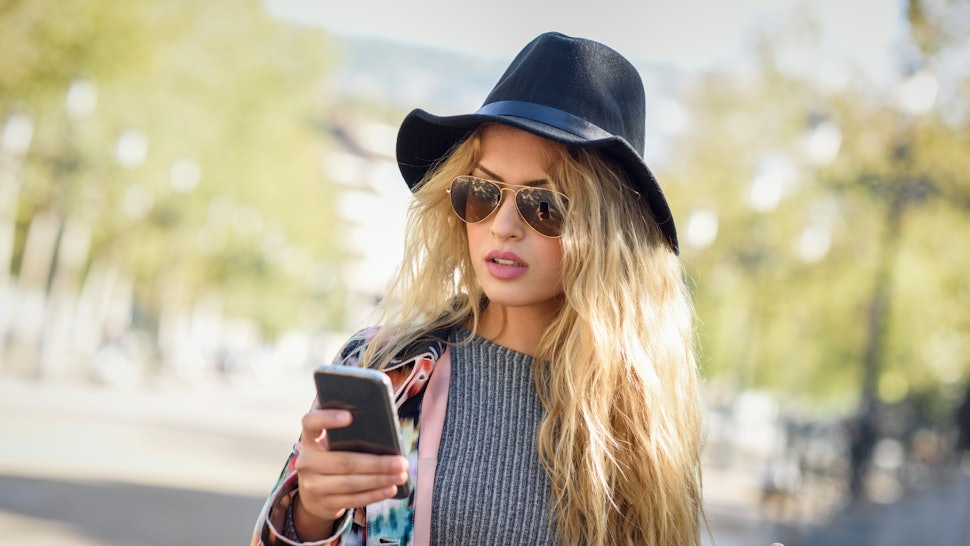 I talked on BBC Radio about the full-stop and the punctuation age-gap and a vox-pop carried out by the BBC in Derry confirmed that, at least in that city, younger messagers and texters were all familiar with the new conventions and with the misunderstandings that could arise.
There was a chance for me to pontificate again in an illuminating discussion last week, one of many on Twitter, on older people's preferences for punctuation:
…a subject nicely spoofed by the Daily Mash a year ago:
Man throwing semicolons around like confetti
One year later the punctuation issues were still being debated on Twitter, and summaries posted to help teachers and students. One such is here, from Rhona Graham at Queen Mary:
http://linguistics-research-digest.blogspot.com/2020/07/ok-ok-and-ok-how-we-use-punctuation-to.html
More recently, in March 2021, and after a lengthy hiatus, aggressive punctuation made the headlines anew. This from Metro:
Most recently, at the end of this year, Professor Simon Horobin's piece appeared in the Guardian:
https://www.theguardian.com/commentisfree/2021/dec/28/punctuation-complicated-full-stop-culture-war